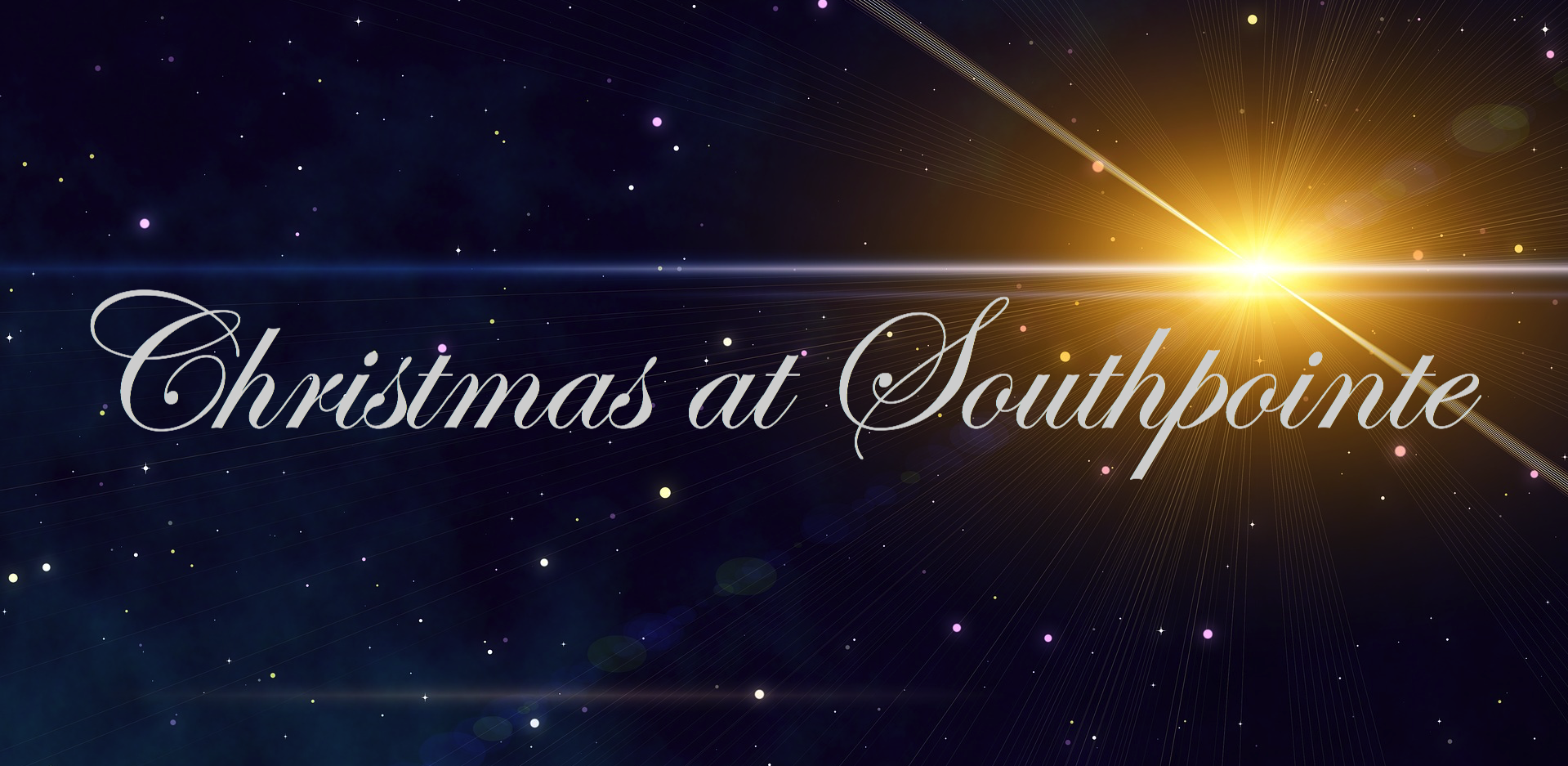 Women's Ministry Cozy Christmas
December 10th, 5-7pm
Ladies, join us for a fun night of Christmas carols, games, conversation, fun and of course homemade soups, rolls and desserts. Husbands are invited to join us for this evening of fun. We will be meeting in the front foyer.
S.A.L.T. Soup & Carols
December 15th, 11:30am-1:30pm
The Southpointe Adults Linking Together group will be coming together for delicious soup and singing carols at the Easley's home on December 15th.
Men's Ministry Christmas Outreach
December 16th, 6-11:30am
The men's ministry will be reaching into to the community to serve others this Christmas season on December 16th. 
Southpointe Family Christmas
December 17th, 6-7:30pm
Join us as we come together as a church family and celebrate Christmas with one another on December 17th in the Sanctuary. You don't want to miss this night of laughter and fun!
Christmas Eve Services
December 24th, 10am & 4pm
Southpointe will be having TWO Christmas Eve services this year: 10am & 4pm